SOAC Discovery Days, Visit of Mr. WANKPO Director-General of "Laboratoire d'Essais et de Recherches en Génie Civil Bénin (LERGC)" (a Civil Engineering testing and research laboratory), this February 22, 2022 at SOAC Headquarters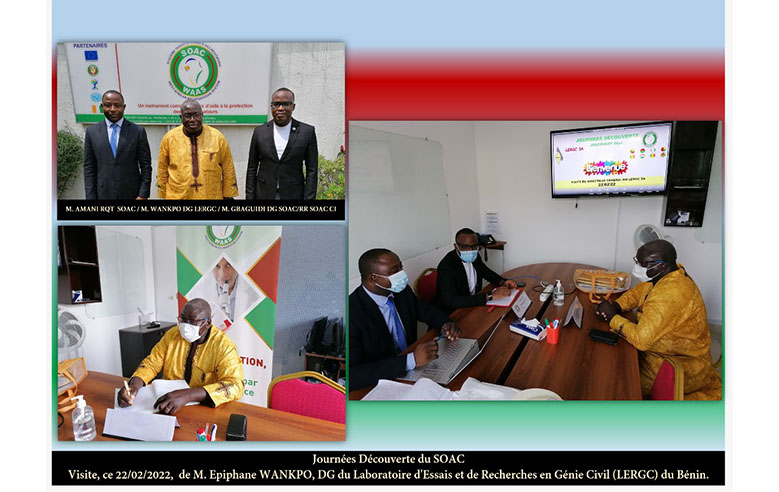 The genesis of SOAC and the results achieved to date have been presented to the new DG of LERGC. Mr. WANKPO, for his part, reported on the progress made in terms of quality at LERGC. Mr. WANKPO thus underlined the following points: "The French Accreditation Committee (COFRAC), during its last assessment, confirmed that the way forward is now that of SOAC. LERGC and SOAC will work together to promote quality in Benin and in the sub-region. We will take all measures to accelerate the SOAC accreditation of our laboratory".
The visit ended with the filling of the book of honour and the family photo.
Publié le
February 23, 2022
OTHER NEWS